Description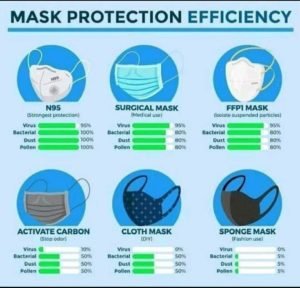 * Disposable face mask which is used to improve the air you breathe when you are outside on bad air days.
* Typical Uses: Filtering the air when you are working in an area with a high concentration of air pollution, chemicals, dust, smoke, pollen, ash, mold, clay, etc.
* It can be used for Bike/Scooter riding which protects you from dust & pollution and also from a wide range of pollutants in traffic.
* It does not impair breathing, voice & vision while wearing this mask. It is a must-have product for driving two-wheelers for your health.
* Adjustable noseband. Forms a perfect seal across the nose. The nose clip is sewn into the mask itself, making it invisible.
* Colors: Multicolor.
* One layer of 100% Cotton Cloth for Skin Contact.
* Washable & Reusable Mask
* Soft Ear Straps
* Easy to Adjust
* Free Size
From the manufacturer